Start a team oriented TPM
English
1, Deploy company Strategy to TPM pillars using six Goals (Productivity, Quality, Cost, Safety & Environment, Morale and Delivery). Link instrumental KPIs of every single pillar between six goals according to the strategy of one enterprise. Monitor the instrumental KPIs monthly and review their correlation with strategy periodically.

2, Every 3 months generally review and optimize the correlation between instrumental KPIs and action ones in hierachies. And select several weak areas in specific pillars to be improved using relevant KPIs to direct.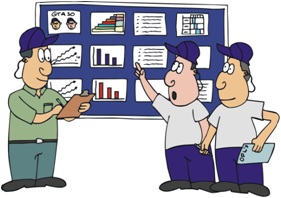 3, Use Pareto chart to analyze the critical losses contrbutors relevant to specific instrumental KPIs. Setup the action KPIs for critical contribution factors and monitor the KPIs change.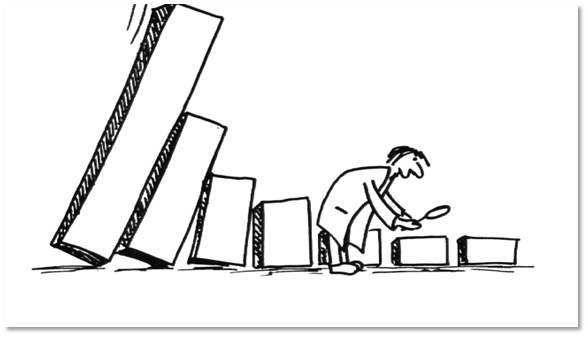 4, For every critical factor or instrumental KPI according to differet levels, select the relevant team to be consolidated with skill matrix. Remember to maintain the original ones and added the new skills.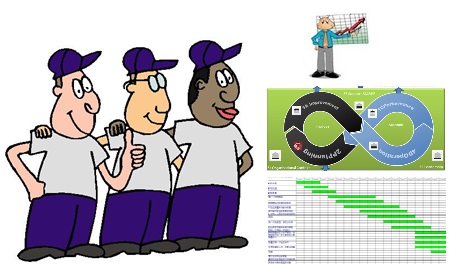 Pillar choose the correct methodology and help team complete the team master plan and target.
Pillar do the deployment and make the team plan(There are 3 waves in one year)
Pillar and high level or WCM leader choose the property team leader and members.
Pillar and team organize the formal team launch meeting. This meeting should invite factory director, WCM office member and all team member. Team's launch time depending on which day this meeting will be taken. During this meeting, team leader should show which loss the team will focused on, team target, team member, team master plan, team methodology and so on.
5, Map the competences of team members and build skill matrix for each one using 3 level competences which are professional skill, analytical skills and soft skills if appropriate.
Team make the training plan and pillar help team to arrange the trainer. Training record will transfer to ET pillar.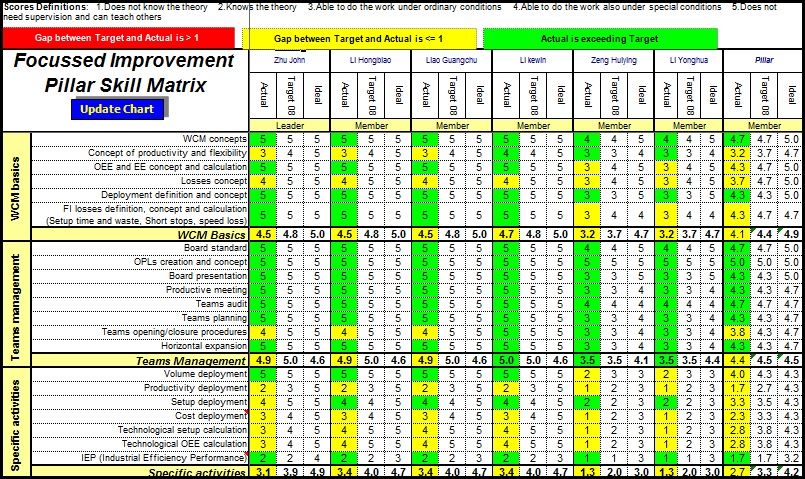 6, Monitor the direct KPIs of team to be maintained or improved.Pillar do the audit based on audit plan to guarantee team running well
Pillar need to follow the following audit schedule:
Kaizen team need to be audited every week;
Normal team need to be audited every two weeks.
If the team delay, we recommend pillar shorter the audit frequency.