Target of Planned maintenance pillar
Submitted by OE on Thu, 12/20/2012 - 03:31
English
 Mission of PM (Planned maintenance)
 To guarantee our internal customers satisfaction, Improving the Maintenance indicators through breakdowns and costs reduction.
 Pillar indicators and result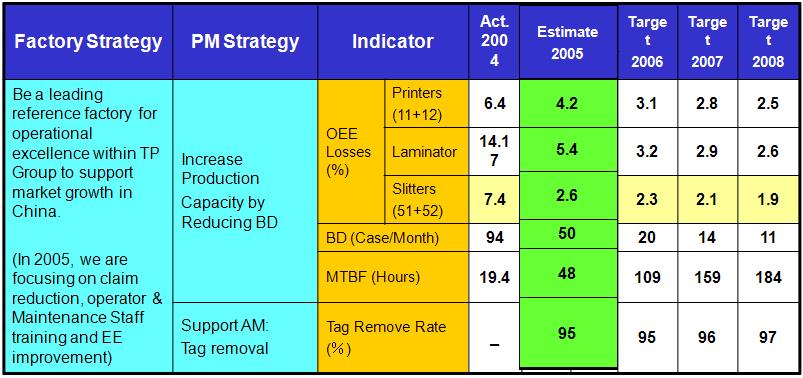 General Yearly plan (For Year 2008)
Expand RCM to A、B machine to improve TBM (Time based maintenance) system;
Explore more CBM (condition based maintenance) activities (with Thermo-Graphic inspection and vibration monitoring);
Reduce maintenance cost; (from 100% of Y2005 to 95%);
Continue to support AM.
Focus on staff training (review maintenance skill matrix, arrange training plan).